Steps on how to print our coupons off of your iPhone
STEP 1 – Make sure your wireless printer is setup and linked with your iphone.
STEP 2 – Go to our "Coupons" page on our website
STEP 3 – Scroll down until you find the Download & Print button and click on it and waite until a PDF version of the coupon loads.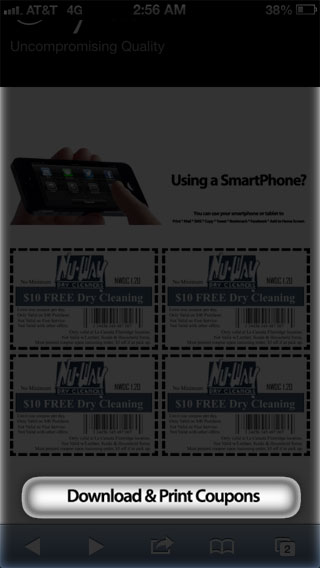 STEP 4 – Once the coupon loads, click the little arrow button on the bottom blue footer to bring up the printer and share icons.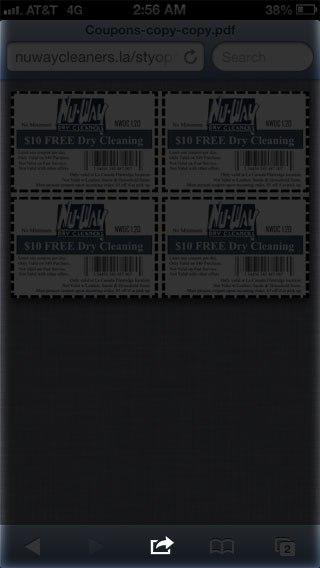 STEP 5 – On this screen you can choose to Email, SMS, Bookmark, Facebook etc… But for this we will click on the Print icon.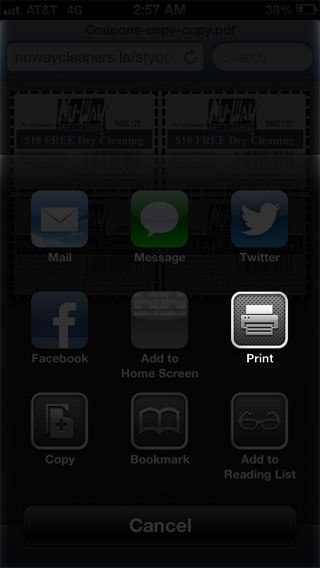 STEP 6 – If your printer is setup correctly you should see it appear on the printer tab, select it , add number of copies and click print.